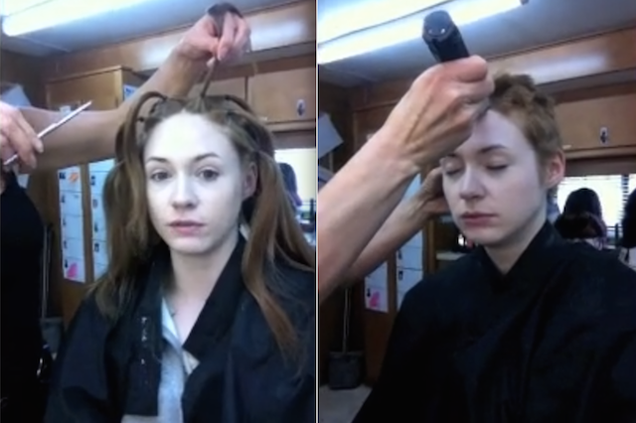 io9 has a couple of videos of former Doctor Who companion Karen Gillan preparing for her Guardians of the Galaxy role of Nebula (including the head shaving), courtesy of her Vimeo channel.
Straight from Karen Gillan's criminally underutilized Vimeo page, here's a minute-long clip of the actress chopping off all her hair for her turn as Nebula in Guardians of the Galaxy.
Karen, post-haircut, during fight training:
BONUS: Karen's Vimeo page also includes a video displaying her musical talents as she plays an original composition on piano.
(via io9)